The Avongard Displacement Tell-Tale monitors horizontal and displacement movement where there is a "step" across a crack due to displacement or out of plane movement.
The Tell-Tale consists of three components. A base plate (not calibrated) a top plate (which is calibrated) and a graduated ruler. The ruler is not left on the gauge but is used to measure the relative movement in the two plates.
Calibrated in millimetres
Displacement monitoring range of 110mm
Horizontal monitoring range of -10mm to +50mm
Fix using Screws and Adhesive (not included but available as accessories)
Supplied with full instructions and Crack Record Sheet
Displacement Tell-Tale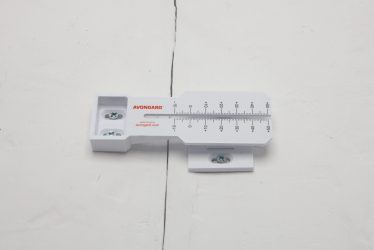 Fixing the Tell-Tale
The base plate and horizontal scale are fixed using screws and adhesive each side of the crack to be monitored.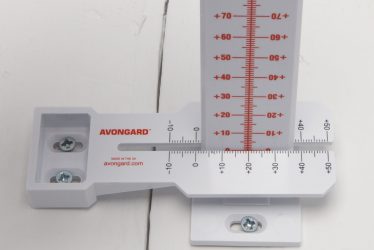 Monitoring Crack Movement
By inserting the graduated ruler, the horizontal and displacement positions can be read and marked on the crack record sheet supplied. The movement of the crack can then be monitored over time.